A World
Renowned Address
Now rising above
Yorkville
Inspired by the towers of Manhattan,
11YV rises 62 storeys above Yorkville,
with meticulously sculpted, elegantly-
proportioned architecture and strong
vertical lines. The building is a shimmering
addition to the Toronto skyline, a bold
new icon for the city, whose minimalist
form will never age, regardless of time.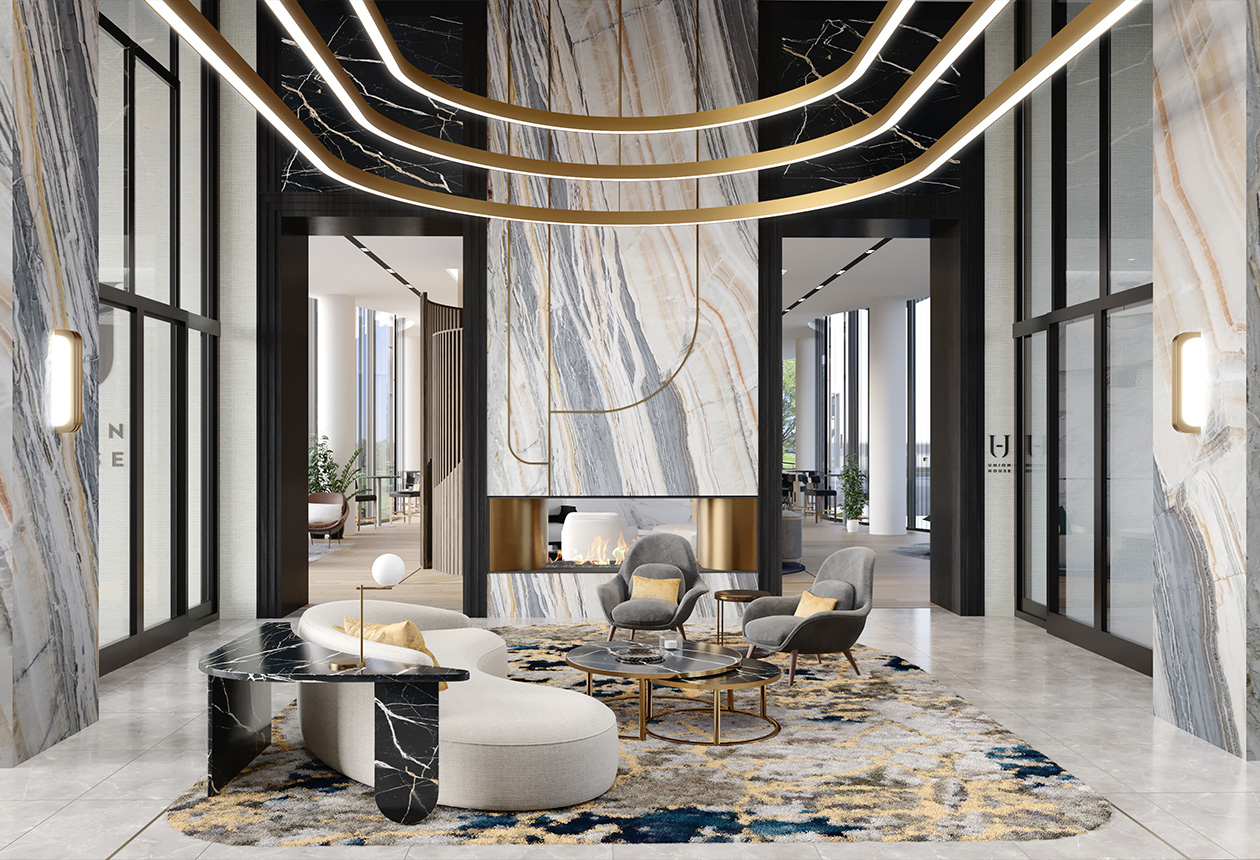 PRESENTATION CENTRE
NOW OPEN
Welcome to Union City.
Welcome to Unlimited Living.
An unprecedented master-planned community with remarkable architecture, inspiring interiors, hotel-inspired amenities and a new era of elevated design. The site will see new residences, 12 acres, all conveniently located next to the Unionville GO station, Viva Enterprise Bus Rapid Transit, the Markham Pan Am Centre and the York University Markham campus.
Construction
Underway
Phase 2 release
sold out
Coming to 16th Avenue and Kennedy Rd.,
Union Village offers the small town charm
and character of Unionville, with the access
and opportunity of the Markham metropolis.
Here we're creating a master-planned
community with a landscape of beautiful
Townhomes and Single Family Homes.
Phase 2
Coming Soon
Phase 1 is now
98% sold out
The Village at Trinity Hills townhome
development is ideally located along
the iconic Paskapoo Slopes in Southwest
Calgary. Stay tuned for a new release
coming this spring.
A national builder of urban & low-rise communities
Championing
Excellence
As one of Canada's most esteemed real estate developers, Metropia has built an outstanding reputation for innovative multi-use neighbourhoods, master-planned communities, and condominium residences across the country. Their clear vision, backed by three decades of experience, continues to drive the company forward, changing skylines and redefining the meaning of home.
2022 NAHB Gold Awards - North America
Union Village
- Best Brochure - Masterplanned Community
2020 OHBA Awards of Distinction – Winner
Union Village
- Production Built Home (Two Storeys up to 2500SF)
Union Village
- Project of the Year – Low-Rise
Union Village
- OHBA People's Choice Award
2020 BILD Awards – Winner
11YV
– Best Experiential Marketing Campaign
The New Lawrence Heights
– Project of Year, Low-Rise (Pinnacle)
2020 NAHB Gold Awards – North America
11YV
- Multifamily Community of the Year
11YV
- Best Community Brochure
11YV
- Best Computer Generated Sales Tool
2020 NAHB Silver Awards – North America
11YV
- Best Logo
11YV
- Best Graphic Continuity
11YV
- Best Print Ad
11YV
- Best Video – Long Format
11YV
- Best Overall Advertising Campaign
11YV
- Best Presentation Centre
11YV
- Best Signage
2020 BILD Awards – Finalist
11YV
- Best Project Branding & Identity, Mid/High-Rise
11YV
- Best Brochure, Mid/High-Rise
11YV
- Best Rendering, Mid/High-Rise
11YV
- Best Long Video
11YV
- Best Advertising Campaign (Paid Media) Pinnacle
e Condos
- Best New Community (Built)